Social Media Tips for Tours and Activities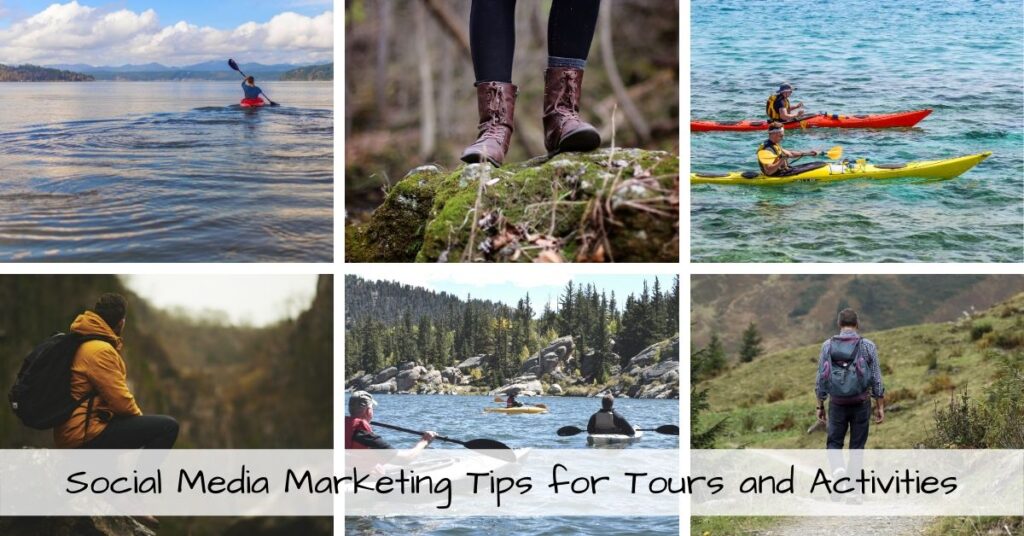 Many experiences are only available seasonally or change drastically from season-to-season. It's easy to source content and get engagement during peak season…but having a year round social media strategy is important. Here are a few tips…
Keep It Consistent
One of the most important parts of posting on social media is posting consistently. Quality content is more important than quantity.
Engage With Your Social Media Audience in the Off-Season
Take your slow periods to nurture your existing connections and capture new leads. Here are a few ideas…
Run a contest to give away a free trip in the summer
Post throw back posts
Offer a discounted rate for booking online prior to a certain date
Ask questions about what their favorite summer/winter activity is
Have guests share their trip photos with you
Post information about your employees or the history of the company
Remind people to sign up for your email list to receive updates and specials
Schedule Social Content For Your Busy Season
A little planning now can go a long way to make your life easier when the busy season picks up. Your attention in season needs to be on delivering high quality experiences to your guests. So, take the time now to schedule your posts!
Use free tools such as Facebook Business Suite to schedule to Facebook and Instagram or invest in a program like Hootsuite, Buffer or Loomly to schedule across multiple channels including Pinterest, Google Business Listings, Twitter and other social media platforms.
Post In The Moment – Go Live on Social Media
Even in the heat of the season you can take a few moments to capture an image and share it with your audience. Better yet, capture a video or go live!
Add these moments to your stories on Facebook and Instagram that showcase your experiences. This content doesn't have to be highly polished, just be sure that it reflects well on your brand.
Invest in Paid Advertising
Organic social media reach keeps decreasing. Combined with paid advertising and great landing pages on your website a good social media strategy can pay off with direct conversions and new leads.
---
Not sure where to start? Whatever Marketing offers social media marketing services for experience oriented businesses. Or, contact me today for some one-on-one consulting sessions to get you started.